About us
At TRAX 627 Restaurant Bar, off of Nepean Highway, in Carrum, we specialise in hearty burgers, perfectly executed steaks, and delicious pasta dishes. Open for lunch, breakfast, and dinner, TRAX 627 Restaurant Bar offers a family-friendly, casual atmosphere that is ideal for large parties. Breakfast is served all day here, and brings in many devoted regulars each day. Some customer favourites include The Gourmet Vegetarian Breakfast; a heaping course of baked beans, baked tomatoes, stuffed mushrooms, asparagus, and eggs, with fresh sourdough bread, and The Trax Brekkie; with avocado, bacon, and poached egg.
Order online for reliable takeaway service today, you won't be sorry you did.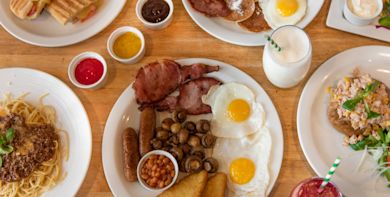 Reviews
Nick
"Best Parmas on this Side! Keep it up!"
15/01/2020
Amanda
"We are regulars with Trax and order from here regularly. Best chicken Parma takeaway never had a bad meal. Drivers are always polite."
7/01/2020